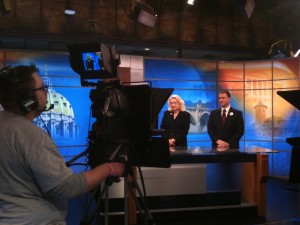 WGAL Candidate Discussion Video
This candidate discussion aired on WGAL during the Friday News at Noon on October 19th.
Pay close attention to Rep. Helm as she talks about cutting funding for our schools.  She states that there really were no cuts to public education, because they restored the cuts.
The truth is that we have millions of dollars missing from K thru 12 classrooms across the 104th district. The nearly $1 billion cut from public education has increased our property taxes and cut education opportunities for our children in both K thru 12 and in our system of State Colleges and Universities.