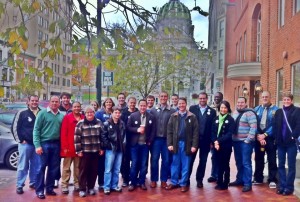 We are two days away from Election Day and had a great GOTV weekend! Thank You to everyone that joined in our efforts.
We can use your help on Election Day. Please call Mike at 610-781-9110 for more information.
Join us at the Midtown Scholar Book Store at 1302 North Third Street in Harrisburg to watch the election results. We will be there beginning at 8pm.